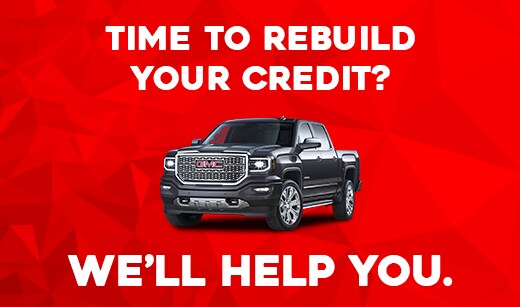 So, you've got bad credit. 



It's been a rough few months - work's slowed down and the bills haven't; payday never seems to come soon enough, and you don't even want to think about your Visa bill.
Whatever the reason, one thing is certain: 
You have bad credit.
But it doesn't have to be that way. 
Sherwood GM understands that situations change and how fast things can get away from you - that's why we've made it easier than ever for customers in need of Specialty Financing to start Rebuilding Their Credit now. 
We've helped thousands of customers who have:
bad credit, shaky credit, or no credit
rough payment history
repossessions, bankruptcies, & consumer proposals
divorce, loss of employment, or other financial hardships
Simply fill in the quick form and let our qualified team set to work rebuilding your credit!
___________________________________
How it Works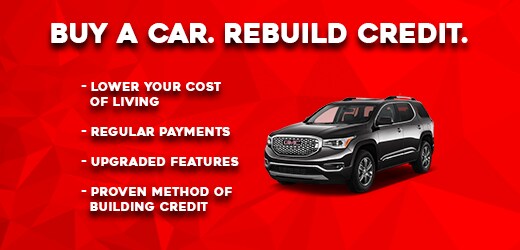 Rebuilding your credit can be relatively quick and easy - but it does require some changes.
The fastest way to rebuild your credit is by making consistent - and affordable - monthly payments be it for credit cards or an automobile loan. 
Most people find it easier to do this through a car loan as it can have the added benefits of lower interest rates & payments, upgraded features, and debt 
consolidation. 
How to Get Started
First, simply fill out your information in the space provided above - this will help our Finance Experts get ahold of you and take the next step with a quick Credit Application.
After just a five minute call, we can get started in helping you improve your financial situation!
What You Need to Qualify
Qualifying for a loan with Sherwood Buick GMC is made easy by our short list of things you'll need to get qualified. 
A valid address
Proof of employment
A 9-Didget SIN Number
And that's it - simple!
Want to know more? Visit our
FAQ page
or call to speak with one of our specialists?